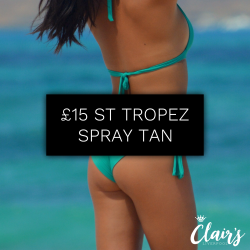 St Tropez Spray Tan only £15.00!
No stripes, No smell, No orange! we have been using St Tropez Tan since 2001 and we are confident that you will love your tan. Nicky does the spray tan treatments and they take approx 10-15 mins. Save £10 this month on this great offer!
Offer ends Saturday 8th Sept!